In the Community
Legacy Training
Old North State Trust hosted a Legacy Planning Training for our Trust Officers and Relationship Managers from across the state in Greensboro in August. The purpose of the training was to equip them with resources to fulfill the Old North State Trust mission of helping families create and enrich their legacy for generations to come. Our team walks beside clients as they clarify their family values, develop a family mission statement, and organize their legacy plans.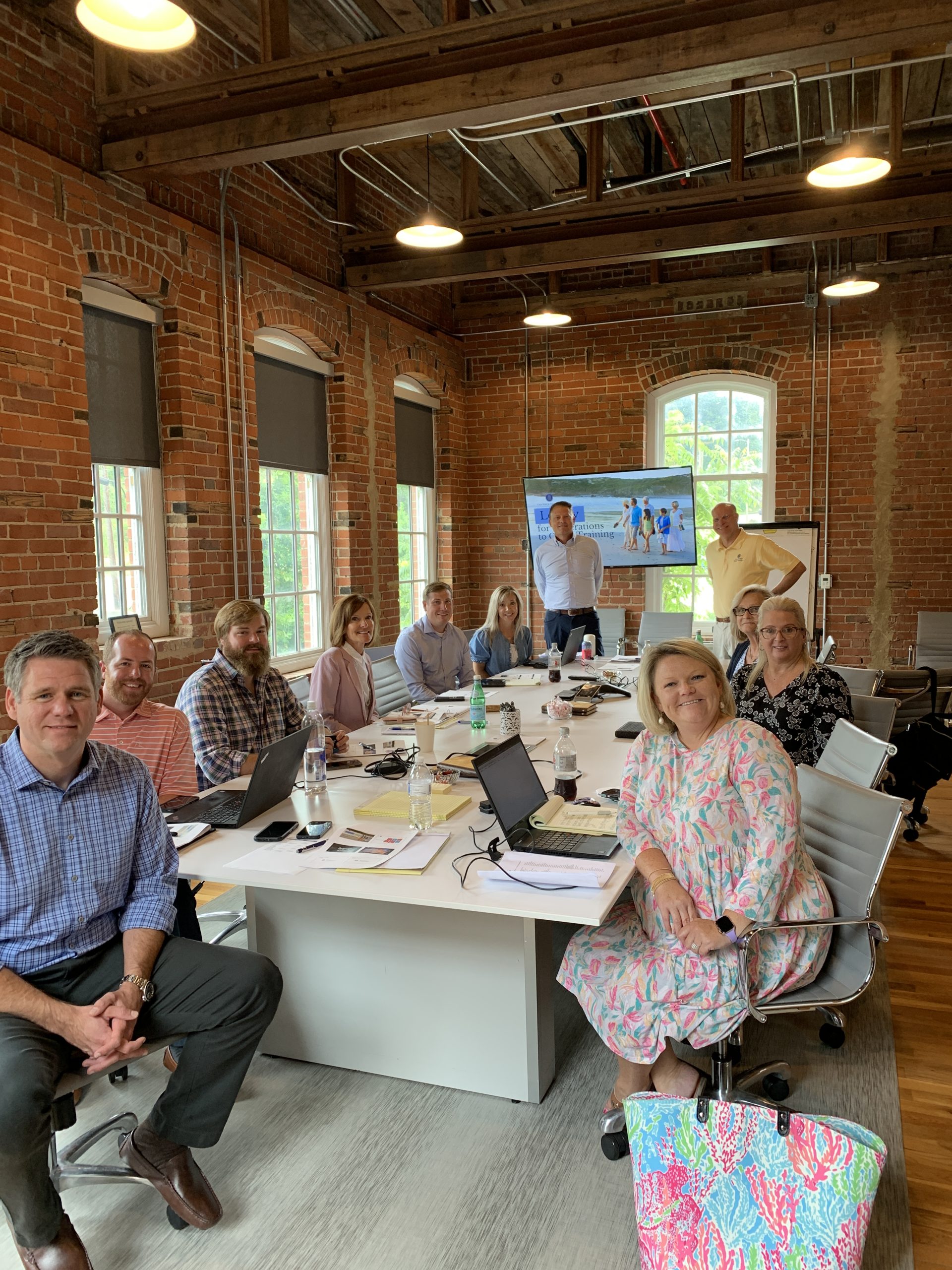 The Family Room
Old North State Trust participated last March in the community with The Family Room Triad. https://familyroomtriad.com/
The Family Room is an organization that supports foster families and the children in their care. ONST helped organize the donated supplies in their 'kid's consignment store' where foster families can select items they need for child placement.
Greensboro Chamber
Old North State Trust is a proud member of the Greensboro Chamber of Commerce. Several members of our team enjoyed the "State of the Community" luncheon in August. It was exciting to hear about the great things going on in companies and organizations in our community.